Easy online Kickstarter fulfillment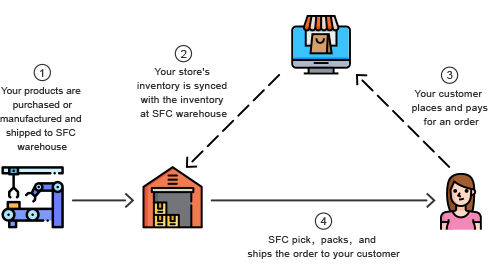 Take the headache out of packing, shipping, order uploading, online tracking with our powerful and user-friendly Kickstarter fulfillment platform.
After a complete successful crowdfunding campaign, the next work is to figure out how to complete IndieGoGo & Kickstarter fulfillment and shipping.
Fortunately, SFC, a professional crowdfunding fulfillment center, is here to ship backer rewards from your manufacturer to your global supporters directly.
We can fulfill storing, batch-uploading orders, picking & packing, global shipping, online tracking and then.
And we are experienced in:
Kickstarter reward fulfillment
Indiegogo reward fulfillment
And much more.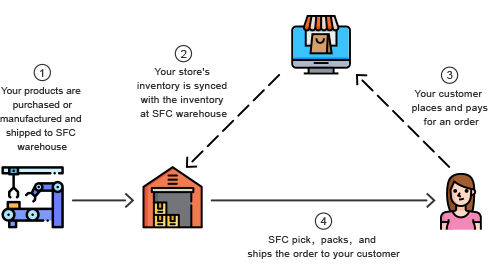 Robust fulfillment features for any size Kickstarter campaign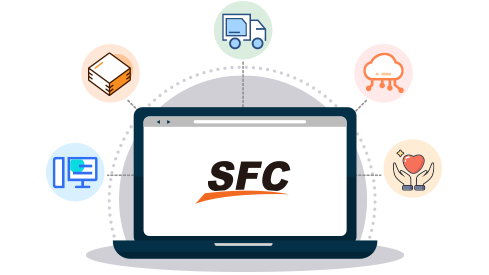 Custom platform to manage Kickstarter fulfillment
Batch upload, edit orders online.
Store and manage inventory.
Monitor real-time inventory, products, orders, tracking and billing.
Email with tracking information to your supporters.
Value-added Kickstarter fulfillment service
Pick-up from factory.
Efficient pick and pack.
Strengthen packing: Bubble wrap, protect corner.
Custom packing.
Optimized global shipping from China
DDU and DDP service.
Global shipping from China: EUB, special line, express delivery.
200+ Custom logistic solution for cost-saving.
Quick clearance, and export tax rebate.
Sync almost any shopping cart
a) Reach new markets – Shopify, Amazon, Ebay, Woocommerce…
Automatically fulfill orders from your ecommerce store
We compare for the best rate
Worldwide coverage shipping
Expert customer support
Dedicated account manager
With 1000+ kickstarter projects served, we deserve your trust
Client Success Stories
Client Success Stories
Here are some of the crowdfunding fulfillment projects which we have supported.
We are flexible and are committed to meet different requirements.
Använda. A Great F*cking Bag

Funds Raised: $1,904,104

Number of Backers: 16,887

Requirement: Customize packing material

Potato Pirates The Tastiest Coding Card Game

Funds Raised :$258,408

Number of Backers:5061

Requirement: Reinforce packing

The Sound Reactive LED Mask

Funds Raised: CA$382,341

Number of Backers:5629

Requirement: Add protection with bubble wrap

Mobius Immersive Cinematic 3D Audio Headphone

Funds Raised: $ 1,156,151

Number of Backers:4075

Requirement: Split customs declaration
Client Testimonials
Here is what some of our clients say about us.
I was amazing that the decks were so perfectly protected inside that they arrived in absolutely perfect condition.
Timmy
Very well packaged with plastic corner protectors, arrived in perfect condition. I am glad to outsource crowdfunding fulfillment to SendfromChina.
ThomasDN
Why Sendfromchina?
Shenzhen is one of biggest manufacturing and transporting hubs of the world and near the world's largest air-freight hub, Hong Kong. SFC's headquarter and warehouses are just located in Shenzhen, what this means for you is the fastest shipping time and lowest international shipment costs for all your kickstarter orders.
If you have your kickstarter rewards manufactured in China, then Get a Quote or Contact Us now! We will provide you with the most suitable fulfillment solution for your kickstarter project.